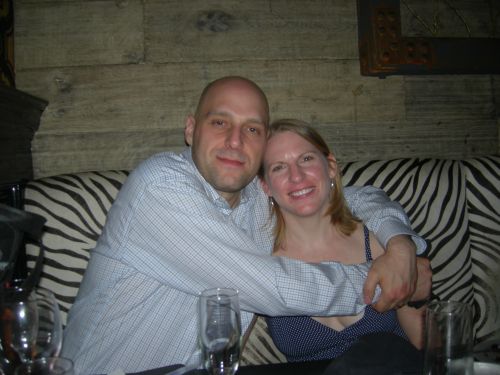 I spend quite a lot of time at Distributed Proofreaders, which is associated with Project Gutenberg. DP lets people work on proofreading one page of a scanned text at a time, instead of having to type in or proofread a whole book themselves. I also work on post-processing, which means taking the entire project when it's been proofread many times on the site, and using the guidelines from PG turning it into an E-book. I'm particularly proud of The Literary History of the English People and The Gourmet's Guide to Europe.
Robin and I take Krav Maga classes at Combat Sports Academy in Dublin, CA. It's tough, but it's fun. We also do Crossfit at NorCal Crossfit Mountain View.
Facebook is cool.
Sometimes we go Geocaching. It's a nice way to get outside, see some interesting things (like a section of the Berlin Wall in a corporate parking lot in Mountain View), get intimate with poison ivy/oak, and meet other people.
Stacy Brown, formerly of Arkansas and Texas, and now in California