General
August 13, 2006
Rainsung Tales Of Lovelore: Lady In the Water
by AzureSkyy <cruel_reality@hotmail.com>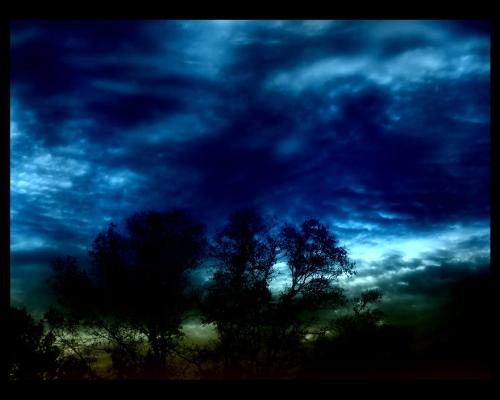 I took a walk today ... There was a rainstorm ... It's still raining ... My hands turned blue, my shoulders shivered softly, but with the water running down my body, droplettes crashing into the puddles, and that serene scent on the air .. It was the most beautiful thing I've seen, felt, in a long time. It started to rain ... I finished Wicker Park ... Looked out the window ... Took two dollars in quarters off the sill ... Put on my swimtrunks ... A grey shirt ... Mesh shoes ... wrote a note ... And walked out the door, to feel the first drop caress it's way down my cheek. I took off my shirt ... And layed down in the alleyway. And ... I laughed. Long, and well. Then I smiled at the sky ... Got up ... Put my shirt over my shoulder ... And began walking around town. When not lost in thought ... I was either looking at the sky ... Paying the cashier for my frappacino at Spur ... Or smiling. Finishing my walk, coming up the hill and around the curve, shortly after the park ... I found this, dancing around my head in whispers:
Rainsung Tales Of Lovelore: Lady In The Water By: ~Matt S.~
I went to meet her, today ...
(Where?)
In a rainstorm ...
(Did you find her?)
No, I've never found her ...
(Who is she?)
I don't know ...
(What is her name?)
I've never met her ...
(What now?)
I'll wait for the next rainstorm ...
(And then?)
And then ... I walk.
Published: November 10, 2006
Editor: stacy